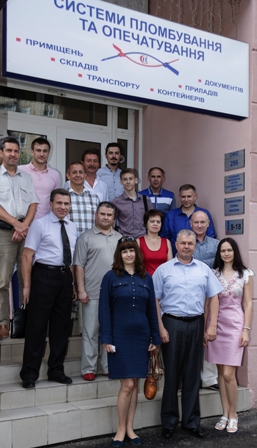 B E S T S O L U T I O N S T O P R O T E C T A N D S E C U R E
P R O M Y S L O V A S P I L K A U K R A I N Y
is specialized in the research and development of innovative tamper proof products to best serve your security needs. We always pays much attention to customer services and made every effort to meet your exact security demands. Such our partners as world leading manufacturers, manufacturing firms in Ukraine, research institutes, law, insurance and consulting companies give us a possibility to follow sealing systems development at the world market as well as in Ukraine, and constantly to improve a variety of goods and technologies of their application.

Our working style is a comprehensive approach to consumers' requirements. We offer an open line of communication, with constant support, personalized services, and courtesy. Among our primary customers are public institutions, post-offices, banks, insurance and transportation companies, manufacturers, mobile communication operators, oil and trading companies, airlines and others.

Our goal is to provide solutions that enable you to identify, protect and secure items during storage and transit, reduce losses concerned with tampering or theft.



The quality of our products is ensured by the certified quality management systems satisfied ISO 9001 requirements.